Medical Software Conversion
by ScriptSoft!
Your practice is evolving and practice software is constantly changing too! Don't get stuck with software that doesn't meet your needs. Get in touch today to see how ScriptSoft's tailored Medical Software Conversion tools can help you convert your practice management software with minimal fuss.
With over 20 years of experience supporting the medical industry, ScriptSoft has the skills, experience and professionalism to migrate your practice over to new practice software safely and accurately. From multiple test conversions to ensure the data is just right to the final conversion overnight, You can expect to be running on your new software with minimal downtime and minimal hassle.
Current Medical Software Conversion Solutions
Don't see your required conversion above? Get in touch, our solutions are constantly evolving and we have probably already got a conversion solution which is just about ready to go.
In most instances, along with our standard medical software conversion, we are also able to merge and separate multiple databases if there are doctors joining or leaving or if you are expanding your practice by joining your clinical data with another practice. If you have any special requirements with your upcoming medical software conversion, get in touch and discuss how we can handle it with ease.
Each medical software conversion is as unique as each practice, and our team is trained to handle these differences with minimal fuss. If you have special requests or requirements, don't fret, we have probably dealt with something similar before and are prepared to do what it takes to get you running in your new software.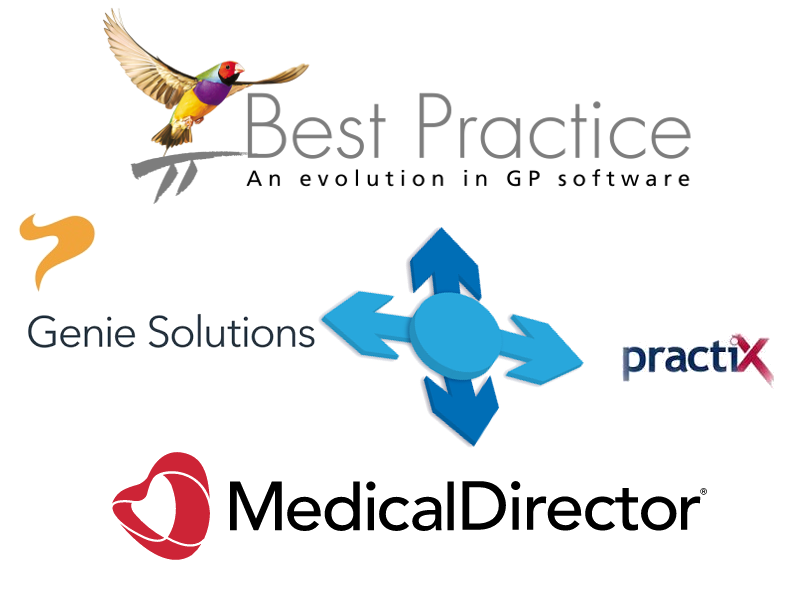 Get in touch about our Medical Software Conversion!
If you are looking for a medical software conversion, then what are you waiting for? Get in touch today for a quote.